Paul Hunter | 28 Apr 2015
For time-stretched executives juggling professional objectives and scarce personal time, MOOCs have not been a hoped-for panacea. So forget the hype, virtual learning will only work for executives if it follows these seven basic principles.
Michael Jones | 13 Apr 2015
Leaders often don't have the answers we're looking for. So what is leadership for and what should leaders think, do and imagine to address the new challenges we face? Perhaps the answer is not about knowing more, but about becoming more.
Samuel Weil
The backbone of any effort to transform a city is planned economic development that is more than haphazard and opportunistic. For local government, that means focusing on brand, asset leverage and transportation.
Lindsey Donato
If municipalities are to have any chance of preparing their young people for an uncertain future, the education they provide needs to change. And that means embracing technology and expanding learning beyond the doors of the classroom.
Max McKeown
However great an idea, it will never be perfect. There will always be room for improvement, either in the detail of the idea or its implementation. And that's good news for anyone who wants to contribute and for any business that wants to grow.
more opinion
more
The Connected Manager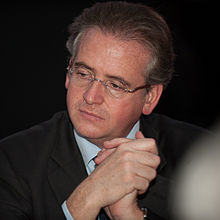 Counterfeiting has become a global epidemic. Pierre Delval, one of the world's leading authorities on counterfeiting, talks to Jean-François Fiorina, Associate-Dean of Grenoble Ecole de Management, about the scale of problem and the measures we need to take to combat it.
The gap between having a vision and inspiring others to help you achieve it is common to every business leader. Dawna Jones talks to Guido Palazzo, professor of business ethics at HEC Lausanne, about how stories can help you communicate your vision
Whether it's personalised bill-boards, talking windows or mobile phones that know what product we're looking at in a store, the future of shopping has already arrived. And as we hear in this interview with Dr David Lewis, the neuro-psychologist who invented the science of shopping, that's only the beginning.
more interviews
Copyright © 2000 - 2015 Management-Issues.com, except where otherwise noted. | Powered by SedaSoft