Stephen Fortune | 06 Dec 2016
Time and time again, companies invest huge amounts of time and money in the launch of new initiatives. But after the initial excitement wears off, nothing changes. Why? It's all about behaviour.
Rod Collins | 16 Nov 2016
The companies that populate the lists of the best companies to work for all share one thing: they understand that culture as the most important ingredient of their business success.
Michael Jones
At the core of our existence is a pool of energy that has very little to do with personal identity. This is the world of the imagination, a world in which we play only a small part in the whole marvellous act of creation.
Robert McCorquodale
The need for companies across all industry sectors to do genuine, focused human rights due diligence is becoming ever clearer. This applies both to a company's own direct activities and within its supply chain.
David Livermore
Cross-cultural encounters can sometime be very awkward. Here are a few suggestions for a culturally intelligent way to respond to those difficult cross-cultural situations.
more opinion
more
The Connected Manager
07 Dec 2016
Remote and virtual workers leave their jobs at a slightly higher rate than those who work in a fixed location. Are they simply ungrateful weasels, or can something else explain this increase in turnover?
04 Oct 2016
As a Canadian who spends a lot of time on international conference calls and webinars, it's impossible not to notice that almost everyone can deal with foreign accents except (North) Americans.
more connected manager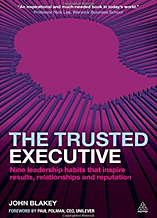 John Blakey
The Trusted Executive is one of those books that changes the way you think about leadership. It's not the first to extol the importance of trust as the essential trait of leaders, but few other authors have expounded such a comprehensive framework for building trustworthy organisations.
more books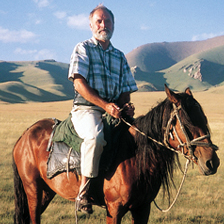 Jean-François Fiorina, Associate-Dean of Grenoble Ecole de Management, talks to Central Asian specialist, writer and explorer, René Cagnat, about the changing geopolitics of a vast region of the globe that is often overlooked.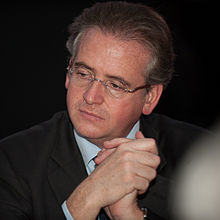 Counterfeiting has become a global epidemic. Pierre Delval, one of the world's leading authorities on counterfeiting, talks to Jean-François Fiorina, Associate-Dean of Grenoble Ecole de Management, about the scale of problem and the measures we need to take to combat it.
The gap between having a vision and inspiring others to help you achieve it is common to every business leader. Dawna Jones talks to Guido Palazzo, professor of business ethics at HEC Lausanne, about how stories can help you communicate your vision
more interviews