Max McKeown | 18 Aug 2016
Time is the same for everyone. Yet time is used and experienced very differently. Some people make time, others are crushed by it.
Luk Van Wassenhove | 10 Aug 2016
Sometimes the best way to stay competitive is not to compete. Many companies are now discovering untapped value potential by engaging industry rivals with a hybrid strategy of cooperation and competition, or 'coopetition'.
David Livermore
The research behind cultural intelligence (CQ) continues to expand. Here are some of the highlights along with some useful books and video clips for diving in further or introducing them to others.
John Blakey
The road to Rio represents four years of dedication, hard work and suffering for thousands of athletes from around the world. But working with Olympic sports coaches can also offer valuable lessons for those of us leading businesses.
Michael Jones
Music is a powerful vibration. Too often our world seems filled with bits and fragments that don't make sense. But then we hear the music that tells the story and our world feels coherent and whole again.
more opinion
more
The Connected Manager
23 Aug 2016
Being right is no guarantee of success when trying to sway others. When putting information across to others, you need to be clear, organized, appealing, in control and deliver in ways that boost your credibility.
05 Aug 2016
Presenting online is more like a traditional presentation than most people think. But too often, those delivering webinars, webmeetings and virtual training do so in just about the least effective manner possible.
more connected manager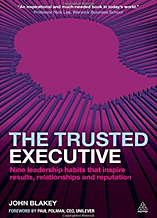 John Blakey
The Trusted Executive is one of those books that changes the way you think about leadership. It's not the first to extol the importance of trust as the essential trait of leaders, but few other authors have expounded such a comprehensive framework for building trustworthy organisations.
more books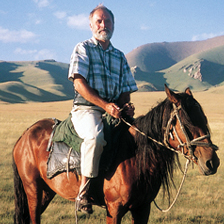 Jean-François Fiorina, Associate-Dean of Grenoble Ecole de Management, talks to Central Asian specialist, writer and explorer, René Cagnat, about the changing geopolitics of a vast region of the globe that is often overlooked.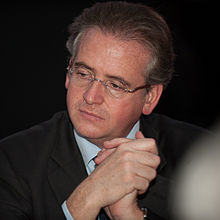 Counterfeiting has become a global epidemic. Pierre Delval, one of the world's leading authorities on counterfeiting, talks to Jean-François Fiorina, Associate-Dean of Grenoble Ecole de Management, about the scale of problem and the measures we need to take to combat it.
The gap between having a vision and inspiring others to help you achieve it is common to every business leader. Dawna Jones talks to Guido Palazzo, professor of business ethics at HEC Lausanne, about how stories can help you communicate your vision
more interviews
Copyright © 2000 - 2016 Management-Issues.com, except where otherwise noted. | Powered by SedaSoft