Matt Jenkins | 27 Jun 2017
Bringing together a group of smart, creative and driven people doesn't mean they'll instantly work in sync. In fact, three-quarters of cross-functional teams are dysfunctional in one way or another. Here are some ways to address that.
Rod Collins | 19 May 2017
For all its good intentions, holacracy has a fatal flaw. It is a system designed for introverts that leaves extraverts isolated and frustrated at what feels like tedious and lifeless interaction.
Morten Bennedsen
Absenteeism is less prevalent in family firms than in non-family firms. That's because how much time employees take off and hence the effort they put into their jobs is largely a factor of an organisation's culture.
David Livermore
Companies are chasing diverse candidates. But how can those candidates use cultural intelligence to help them find the kind of employer who will include their perspectives as a critical part of their strategy rather than using them to up their diversity counts?
Patrick Davies
Many CEOs benefit from a 'wingman' - a COO who compliments their leadership on a daily, operational basis. And as Patrick Davies, Deputy Head of Mission at the British Embassy in Washington, explains, the same is true of his role in the Foreign Service.
more opinion
more
The Connected Manager
01 Jun 2017
Communication increasingly seems to be a question of technology. But it isn't. It's a complicated process with lots of moving parts. And it starts with two very important questions
08 May 2017
Leading a virtual team is a tough call, so here are seven key behaviors that leaders of virtual teams need to develop to be successful.
more connected manager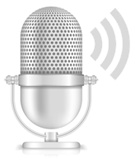 What Matters
In the first in our new series, What Matters, we talk to Isaac Getz, a Professor at ESCP Europe business school, best-selling author and a leading figure in the corporate liberation movement.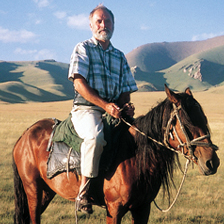 Jean-François Fiorina, Associate-Dean of Grenoble Ecole de Management, talks to Central Asian specialist, writer and explorer, René Cagnat, about the changing geopolitics of a vast region of the globe that is often overlooked.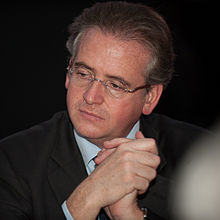 Counterfeiting has become a global epidemic. Pierre Delval, one of the world's leading authorities on counterfeiting, talks to Jean-François Fiorina, Associate-Dean of Grenoble Ecole de Management, about the scale of problem and the measures we need to take to combat it.
The gap between having a vision and inspiring others to help you achieve it is common to every business leader. Dawna Jones talks to Guido Palazzo, professor of business ethics at HEC Lausanne, about how stories can help you communicate your vision
more interviews