Max McKeown | 05 Feb 2016
It's often easy to identify the triggers for change with the benefit of hindsight. But most of us have a pretty fuzzy grasp of what needs to be done now if we want to accomplish change later.
John C. Read | 27 Jan 2016
In the five centuries since the resume was invented, it is unlikely that any have been written to showcase a person's weaknesses. But crafting a dark side resume can be very illuminating. Just don't show it to anyone else!
John Blakey
The paradox of kindness is that it is essential to modern leadership yet needs to be made totally irrelevant to it at the same time.
James M. Kerr
Strategic planning doesn't need to be complicated. Here's a simple process you can follow to demystify it and put in place an effective strategic planning structure for your organization.
David Dubois
Power corrupts? Not necessarily. In fact, under certain circumstances, attaining power might make people more moral, not less. What's more, organisations can actually help their leaders become more effective moral agents.
more opinion
more
The Connected Manager
01 Feb 2016
We often hear that 'older' workers won't adopt new tech while younger ones are 'digital natives'. But it isn't that simple. There's plenty that us 'oldies' can teach the young'uns about the efficient use of technology at work.
20 Jan 2016
The most important business lesson I ever learned, I learned at eight years old. And it's something that is as relevant to all of us today as it was to me as a kid back then.
more connected manager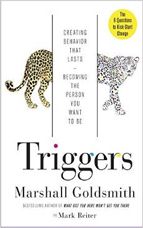 Marshall Goldsmith
About 100 pages into Marshall Goldsmith's new book, I picked up a pen and began to write down some "engaging questions" for myself. I read dozens of business books a year, and can't remember the last time I took action that quickly (or at all, to be honest).
more books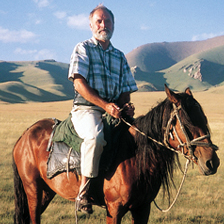 Jean-François Fiorina, Associate-Dean of Grenoble Ecole de Management, talks to Central Asian specialist, writer and explorer, René Cagnat, about the changing geopolitics of a vast region of the globe that is often overlooked.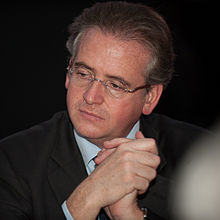 Counterfeiting has become a global epidemic. Pierre Delval, one of the world's leading authorities on counterfeiting, talks to Jean-François Fiorina, Associate-Dean of Grenoble Ecole de Management, about the scale of problem and the measures we need to take to combat it.
The gap between having a vision and inspiring others to help you achieve it is common to every business leader. Dawna Jones talks to Guido Palazzo, professor of business ethics at HEC Lausanne, about how stories can help you communicate your vision
more interviews
Copyright © 2000 - 2016 Management-Issues.com, except where otherwise noted. | Powered by SedaSoft