John Blakey | 22 Mar 2017
Losing your integrity is like losing your virginity: it only happens once. And it often stems from a step-by-step deterioration, when small errors and failings are routinely overlooked - the exact opposite of marginal gains.
David Livermore | 21 Feb 2017
How do we engage in productive dialogue with people who have very different perspectives from our own? The many conversations I've had since the U.S. election have given me some ideas.
Duane Dike
When you're a manager, bragging about others is good. But bragging about yourself is bad, especially when it involves taking the credit for things other people have done in order to get ahead.
Cindy Wahler
Almost all the successful career women who have achieved a seat at the top table have applied their business savvy in two strategic ways that help to position them as leaders who truly makes a mark.
Rod Collins
Far from being a new iteration of the industrial revolution, our transformation into a hyper-connected world is the most significant inflection point in human history - one that demands ways of thinking and organizing that are a world away from the mechanistic models of the past.
more opinion
more
The Connected Manager
14 Mar 2017
Ever hit "reply all" when you probably shouldn't? Do you interrupt what you're doing to read incoming emails? Too often, we react rather than respond. And that can lead to trouble, especially for managers.
10 Feb 2017
You could drive yourself crazy trying to follow every piece of advice you get. And often the experts disagree. So how is a rational, intelligent and diligent human supposed to take all this advice without their craniums imploding?
more connected manager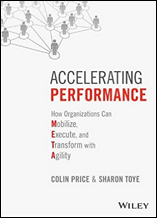 Colin Price and Sharon Toye
Why do companies in the same sector pursuing near-identical strategies perform so differently? 'Accelerating Performance' sets out to find answers based on data and empirical evidence rather than anecdotes and theory.
more books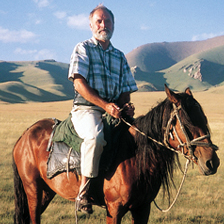 Jean-François Fiorina, Associate-Dean of Grenoble Ecole de Management, talks to Central Asian specialist, writer and explorer, René Cagnat, about the changing geopolitics of a vast region of the globe that is often overlooked.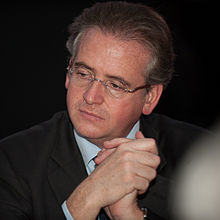 Counterfeiting has become a global epidemic. Pierre Delval, one of the world's leading authorities on counterfeiting, talks to Jean-François Fiorina, Associate-Dean of Grenoble Ecole de Management, about the scale of problem and the measures we need to take to combat it.
The gap between having a vision and inspiring others to help you achieve it is common to every business leader. Dawna Jones talks to Guido Palazzo, professor of business ethics at HEC Lausanne, about how stories can help you communicate your vision
more interviews