Christos Tsolkas | 23 Jan 2017
Many people know what it's like to have a great idea. But putting an idea into practice is something else entirely, particularly if you already have a serious job in a large corporation. So here's a simple formula for getting yourself or your team to move.
Michael Jones | 22 Dec 2016
As we enter into this festive time of year, its worth remembering that Festival often comes during times of great disruption - a surge of energy so strong that it acts as a counterpoint to the world of official and hierarchical order.
Duane Dike
Change is the basis of renewal. So even altering the way we approach some mundane task or activity can make life better and help us to think differently. A little change can make our world that much better.
Rod Collins
There's an intriguing dialogue happening in the world of Agile software development that may be relevant for anyone interested in how business works in a rapidly changing world.
David Livermore
Different cultures appear to have very different ways of showing emotion and managing feelings. But in reality we all have much more in common than meets the eye when it comes to how we handle some key human emotions.
more opinion
more
The Connected Manager
20 Jan 2017
What holds a wall together is the mortar between the bricks. And what holds a project together is the effective, clear and proactive communication between individuals.
01 Jan 2017
The new year is a great time to ask some fundamental questions about how your project team works together and what needs to change. So here are five "new year's resolutions" you should at least consider for your remote team.
more connected manager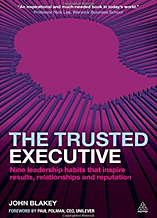 John Blakey
The Trusted Executive is one of those books that changes the way you think about leadership. It's not the first to extol the importance of trust as the essential trait of leaders, but few other authors have expounded such a comprehensive framework for building trustworthy organisations.
more books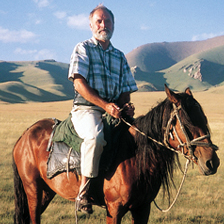 Jean-François Fiorina, Associate-Dean of Grenoble Ecole de Management, talks to Central Asian specialist, writer and explorer, René Cagnat, about the changing geopolitics of a vast region of the globe that is often overlooked.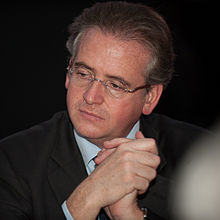 Counterfeiting has become a global epidemic. Pierre Delval, one of the world's leading authorities on counterfeiting, talks to Jean-François Fiorina, Associate-Dean of Grenoble Ecole de Management, about the scale of problem and the measures we need to take to combat it.
The gap between having a vision and inspiring others to help you achieve it is common to every business leader. Dawna Jones talks to Guido Palazzo, professor of business ethics at HEC Lausanne, about how stories can help you communicate your vision
more interviews