Doug Upchurch | 16 Mar 2018
Understanding why other people operate the way they do is fundamental to any effective team. That's why one of the keys for teams wanting to unlock their success and come together in pursuit of a shared goal is individual self-awareness.
Yves Doz | 15 Feb 2018
Multinational organisations span many boundaries - geographic, cultural and institutional. So key to their effectiveness is the ability to bridge these divides while retaining their diversity and local uniqueness.
Rod Collins
Digital transformation is likely to bring with it a dramatic reduction in traditional employment. But will also see the emergence of a radically different economic role: that of the gamer.
Ian C. Woodward
Whether you are a leader of today or tomorrow, thinking consciously about leadership is essential. Every context requires different talents and skills, so leaders must learn to adjust themselves along the way.
more opinion
more
The Connected Manager
01 Feb 2018
People who work remotely often view the absence of office politics as a real plus. But they're wrong. Understanding organizational and inter-personal dynamics is a critical part of that thing called 'work'.
16 Jan 2018
The new year is a great time to ask some fundamental questions about how your project team works together and what needs to change. So here are five "resolutions" you should at least consider for your remote team.
more connected manager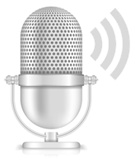 What Matters
There is a stereotypical image that a charismatic leader is a confident extrovert. But as we find out from Nikki Owen, author of "Charismatic to the Core", you don't have to shout or show off to be charismatic.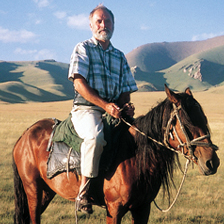 Jean-François Fiorina, Associate-Dean of Grenoble Ecole de Management, talks to Central Asian specialist, writer and explorer, René Cagnat, about the changing geopolitics of a vast region of the globe that is often overlooked.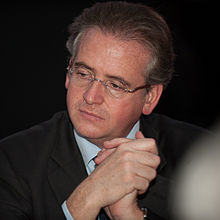 Counterfeiting has become a global epidemic. Pierre Delval, one of the world's leading authorities on counterfeiting, talks to Jean-François Fiorina, Associate-Dean of Grenoble Ecole de Management, about the scale of problem and the measures we need to take to combat it.
more interviews