John Blakey | 16 Jun 2016
Are you one of the 'old guard' dutifully propping up the creaking edifice of the blue pill world, comfortable in your sense of denial? Or are you one of the 'new guard' digging the foundations of the new red pill business architecture?
James M. Kerr | 20 May 2016
No one wants to work with people that they can't trust and respect. Here are four principles that anyone who wants to lead their life with real integrity absolutely must embrace.
David Livermore
Fusion cooking is a great metaphor for bringing out the best from a multicultural team because it combines ingredients from different cultural traditions while preserving distinct cultural flavors and traditions.
Peter Vajda
If the brain is as plastic as science suggests why is permanent change such a difficult thing to achieve? Believe it or not, the answer might lie in a bowling alley.
Manfred Kets De Vries
The era of heroic leadership is over. Leadership has become a team sport - it is no longer defined by what a single leader does but by the ability to collaborate, motivate and manage networks.
more opinion
more
The Connected Manager
22 Jun 2016
As anyone who has ever done a tech rollout will tell you, choosing the hardware or software is the easy part. Actually getting people to use it is where it all goes wrong.
10 Jun 2016
Most software is far from being 'intuitive'. It might make sense to the engineers who designed it, but the rest of us aren't engineers and we aren't born automatically knowing how to use complex systems.
more connected manager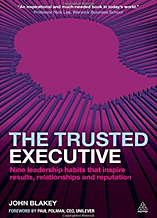 John Blakey
The Trusted Executive is one of those books that changes the way you think about leadership. It's not the first to extol the importance of trust as the essential trait of leaders, but few other authors have expounded such a comprehensive framework for building trustworthy organisations.
more books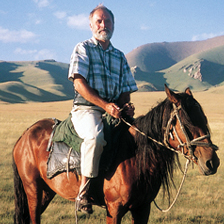 Jean-François Fiorina, Associate-Dean of Grenoble Ecole de Management, talks to Central Asian specialist, writer and explorer, René Cagnat, about the changing geopolitics of a vast region of the globe that is often overlooked.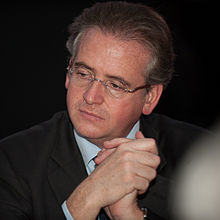 Counterfeiting has become a global epidemic. Pierre Delval, one of the world's leading authorities on counterfeiting, talks to Jean-François Fiorina, Associate-Dean of Grenoble Ecole de Management, about the scale of problem and the measures we need to take to combat it.
The gap between having a vision and inspiring others to help you achieve it is common to every business leader. Dawna Jones talks to Guido Palazzo, professor of business ethics at HEC Lausanne, about how stories can help you communicate your vision
more interviews
Copyright © 2000 - 2016 Management-Issues.com, except where otherwise noted. | Powered by SedaSoft