Michael Jones | 26 Nov 2015
We can't predict the future, but we can imagine and feel it. So rather than avoiding surprise, leaders can embrace uncertainty and learn from the unexpected by being open to subtle signals that they may not fully comprehend.
Quy Huy | 13 Nov 2015
Strategic change is in the works, pressure to meet targets is mounting and there are rumblings in the ranks. As CEO how do you maintain your leadership role and avoid a mutiny?
David Livermore
One of the biggest frustrations when working across cultures is a different sense of urgency, follow-through, and deadlines. Whatever your relationship with time, here are some guidelines to address this challenge.
Andy Hanselman
Maximizing your customer relationships - MCR - has nothing to do with fancy CRM systems and everything to do with giving the best to, and getting the best from, the customers you want.
Clayton Ainger
In a world obsessed with positive thinking, negativity gets a bad rap. So it's easy to ignore the fact that negativity has meaning and that we experience it because we are unhappy with some aspect of our lives.
more opinion
more
The Connected Manager
17 Nov 2015
Peter Drucker once said, "The greatest management job of all time was building the pyramids." But then, the Egyptians didn't have to deal with conference calls, a barrage of email or managing remote teams.
04 Nov 2015
I'm always being asked how to get people to pay attention to the webinars we present. My answer is to ask a simple question: what are you doing to earn their attention?
more connected manager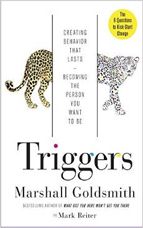 Marshall Goldsmith
About 100 pages into Marshall Goldsmith's new book, I picked up a pen and began to write down some "engaging questions" for myself. I read dozens of business books a year, and can't remember the last time I took action that quickly (or at all, to be honest).
more books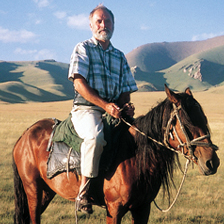 Jean-François Fiorina, Associate-Dean of Grenoble Ecole de Management, talks to Central Asian specialist, writer and explorer, René Cagnat, about the changing geopolitics of a vast region of the globe that is often overlooked.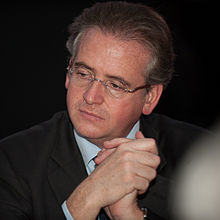 Counterfeiting has become a global epidemic. Pierre Delval, one of the world's leading authorities on counterfeiting, talks to Jean-François Fiorina, Associate-Dean of Grenoble Ecole de Management, about the scale of problem and the measures we need to take to combat it.
The gap between having a vision and inspiring others to help you achieve it is common to every business leader. Dawna Jones talks to Guido Palazzo, professor of business ethics at HEC Lausanne, about how stories can help you communicate your vision
more interviews
Copyright © 2000 - 2015 Management-Issues.com, except where otherwise noted. | Powered by SedaSoft