Michael Jones | 27 Jul 2015
Horizontal leaders don't just think outside the box, they think outside the building, seeking answers and opportunities in the ill-defined, ambiguous spaces at the boundaries of sectors, disciplines and capabilities.
Wayne Turmel | 15 Jul 2015
There are some employees out there who are downright geniuses in a strange kind of way - and whose extraordinary abilities are mirrored only by complete inability to work and play with others. Here's a quick field study of some of these types.
Dawna Jones
Despite all the evidence that companies with great workplace cultures outperform the pack, many organizations still fail to understand that's it the power of the human spirit, not incentives, that will solve their disengagement problem.
Gary Ashton
The success or otherwise of an organisation is increasingly determined by its ability to adapt and respond to change in a quick, agile and appropriate manner.
David Livermore
Whether it's expanding in emerging markets, avoiding an embarrassing cultural faux pas, or attracting best talent, the ability to work effectively across cultures addresses a burgeoning number of organizational concerns.
more opinion
more
The Connected Manager
28 Jul 2015
Hybrid teams - some people working in the office, some at home or elsewhere - are increasingly common. But they pose unique challenges, so a wise leader needs to be aware of the dynamics that can make them work.
14 Jul 2015
Multitasking, we're told, makes you even less effective than you would be if you were stoned on marijuana. But how can you reduce the negative effects of gadget overload when most of your communication relies on technology?
more connected manager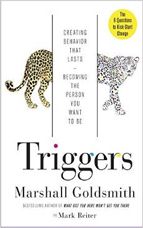 Marshall Goldsmith
About 100 pages into Marshall Goldsmith's new book, I picked up a pen and began to write down some "engaging questions" for myself. I read dozens of business books a year, and can't remember the last time I took action that quickly (or at all, to be honest).
more books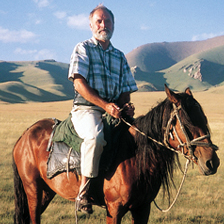 Jean-François Fiorina, Associate-Dean of Grenoble Ecole de Management, talks to Central Asian specialist, writer and explorer, René Cagnat, about the changing geopolitics of a vast region of the globe that is often overlooked.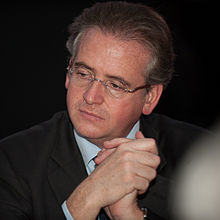 Counterfeiting has become a global epidemic. Pierre Delval, one of the world's leading authorities on counterfeiting, talks to Jean-François Fiorina, Associate-Dean of Grenoble Ecole de Management, about the scale of problem and the measures we need to take to combat it.
The gap between having a vision and inspiring others to help you achieve it is common to every business leader. Dawna Jones talks to Guido Palazzo, professor of business ethics at HEC Lausanne, about how stories can help you communicate your vision
more interviews
Copyright © 2000 - 2015 Management-Issues.com, except where otherwise noted. | Powered by SedaSoft