Manfred Kets De Vries | 09 May 2018
In democracies, a free press and the separation of powers reduce the risk of leaders becoming power addicts. But most businesses concentrate power at the top, a design that all too easily leads to power intoxication.
Duane Dike | 03 Apr 2018
Each time I get in a plane, I sit back and relax, because there not much else to do. What I'm getting to here is we have to learn to relax - and also learn how to separate work from non-work.
Manfred Kets De Vries
The advertising pitches of many coaches raise false expectations and seem designed to fool the gullible. Contrary to all the hype, creating meaningful behaviour change is neither easy, fast nor linear.
Myra White
Visibility is key to building the type of power that leads to top jobs. Men are masters of this visibility, but women are not. So we won't get more women in leadership positions until they start to step out of the shadows and give themselves and their talents a higher profile.
more opinion
more
The Connected Manager
16 May 2018
What's more important: that people are working on exactly what you want them working on at that exact moment, or that important tasks and outputs are done on time and team goals are met?
19 Apr 2018
Forget job titles, do you know who has the real power in your organization and who has real influence where it matters most?
more connected manager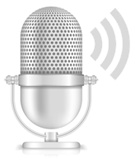 What Matters
There is a stereotypical image that a charismatic leader is a confident extrovert. But as we find out from Nikki Owen, author of "Charismatic to the Core", you don't have to shout or show off to be charismatic.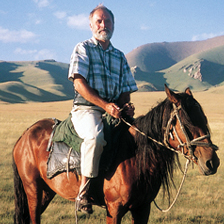 Jean-François Fiorina, Associate-Dean of Grenoble Ecole de Management, talks to Central Asian specialist, writer and explorer, René Cagnat, about the changing geopolitics of a vast region of the globe that is often overlooked.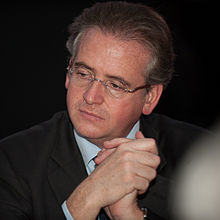 Counterfeiting has become a global epidemic. Pierre Delval, one of the world's leading authorities on counterfeiting, talks to Jean-François Fiorina, Associate-Dean of Grenoble Ecole de Management, about the scale of problem and the measures we need to take to combat it.
more interviews