Melanie Redman | 24 Apr 2017
There's a growing acknowledgement that hierarchical management structures are no longer effective in a hyper-connected world. But one aspect of the workplace remains stubbornly consistent: the spaces that leaders work in.
David Livermore | 13 Apr 2017
Moments of boredom free up our mind to think creatively. But who has time to be bored these days? Most people seem to be glued to their smartphones whenever there's a moment to spare.
Duane Dike
Making assumptions about others is a risky business. We don't know their lives. We don't know their happiness or their loneliness. We don't know how they confront their issues. So why not converse? Enjoy it while you can, then move on when the environment changes.
Jurgen Wolff
If you come up with a new idea, more often than not you'll meet tremendous resistance. So here are some strategies to disarm the idea-killers, neutralize the objections and get your ideas taken seriously.
Karan Girotra
The increasingly complex nature of supply chains carries an increased risk of costly disruptions. But attempts to mitigate risk by diversifying may make supply chain disruptions more damaging when they occur.
more opinion
more
The Connected Manager
14 Mar 2017
Ever hit "reply all" when you probably shouldn't? Do you interrupt what you're doing to read incoming emails? Too often, we react rather than respond. And that can lead to trouble, especially for managers.
10 Feb 2017
You could drive yourself crazy trying to follow every piece of advice you get. And often the experts disagree. So how is a rational, intelligent and diligent human supposed to take all this advice without their craniums imploding?
more connected manager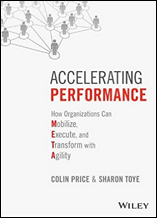 Colin Price and Sharon Toye
Why do companies in the same sector pursuing near-identical strategies perform so differently? 'Accelerating Performance' sets out to find answers based on data and empirical evidence rather than anecdotes and theory.
more books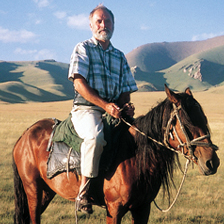 Jean-François Fiorina, Associate-Dean of Grenoble Ecole de Management, talks to Central Asian specialist, writer and explorer, René Cagnat, about the changing geopolitics of a vast region of the globe that is often overlooked.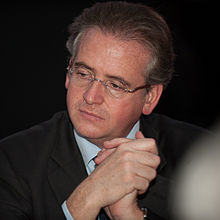 Counterfeiting has become a global epidemic. Pierre Delval, one of the world's leading authorities on counterfeiting, talks to Jean-François Fiorina, Associate-Dean of Grenoble Ecole de Management, about the scale of problem and the measures we need to take to combat it.
The gap between having a vision and inspiring others to help you achieve it is common to every business leader. Dawna Jones talks to Guido Palazzo, professor of business ethics at HEC Lausanne, about how stories can help you communicate your vision
more interviews