Michael Jones | 27 May 2016
Community lies at the core of human existence. Yet in our hectic, individualistic world, the sense of being in fellowship with one another has been lost and replaced with a language that implies that life is our adversary.
Janet Howd | 03 May 2016
All over the globe, attitudes to human diversity divide societies. Why are so many of us dismissive of anyone who does not carry the same cultural baggage as we do?
Duane Dike
'Recognition', in its most basic sense, means being able to put a name to a face. But in the business world, names without faces are all too common. And the larger a company grows, the more likely it is that bosses don't know the names or faces of the people who do the work.
John Blakey
What do we mean by 'trustworthy'? Academics have been arguing for years about what makes a leader trustworthy, but trust can really be boiled down to three clear attributes: ability, integrity and benevolence.
Michael Jones
Sometimes by forcing less, we accomplish more. It is when we are at ease that life rushes in. So for leaders, instead of trying to impose their will based on what they believe ought to happen, perhaps they'd be better off going with the flow.
more opinion
more
The Connected Manager
19 May 2016
Adopting teleworking or distributed teams might seem like a whole new ball game. In fact, it's the same game, but played on a slightly different field. WHAT managers do doesn't really change. HOW they do it is where the difference lies.
28 Apr 2016
The old saying "do unto others as you'd like them to do unto you" Is fine advice. But when it comes to management, this golden rule is flawed. Let me explain why it doesn't stack up.
more connected manager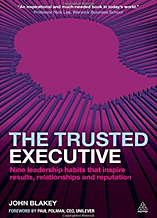 John Blakey
The Trusted Executive is one of those books that changes the way you think about leadership. It's not the first to extol the importance of trust as the essential trait of leaders, but few other authors have expounded such a comprehensive framework for building trustworthy organisations.
more books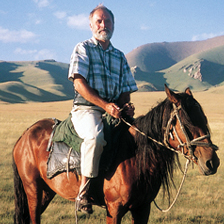 Jean-François Fiorina, Associate-Dean of Grenoble Ecole de Management, talks to Central Asian specialist, writer and explorer, René Cagnat, about the changing geopolitics of a vast region of the globe that is often overlooked.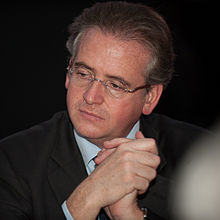 Counterfeiting has become a global epidemic. Pierre Delval, one of the world's leading authorities on counterfeiting, talks to Jean-François Fiorina, Associate-Dean of Grenoble Ecole de Management, about the scale of problem and the measures we need to take to combat it.
The gap between having a vision and inspiring others to help you achieve it is common to every business leader. Dawna Jones talks to Guido Palazzo, professor of business ethics at HEC Lausanne, about how stories can help you communicate your vision
more interviews
Copyright © 2000 - 2016 Management-Issues.com, except where otherwise noted. | Powered by SedaSoft