Wayne Turmel | 24 Aug 2015
When it comes to managing a remote team, technology is not a communication problem. Your choices are the problem. You need to choose the right tool then execute your communication well - and stop blaming the tools if you chose the wrong one for the wrong reason.
Max McKeown | 06 Aug 2015
Failure is commonplace. Ninety-nine percent of all species and organisations that exist will eventually disappear. Once you accept this and understand that every innovation begins with a series of aberrations, you will be better placed to succeed now and in the future.
Janet Howd
All humanity migrated from somewhere at some time. But as the popular songs of the 19th Century remind us, the suspicious attitudes of those already settled has always been a problem for would-be newcomers.
Nick Jeffrey
Corporate failure typically has its roots in cultural weakness. So why is there such an apparent difference between the level of awareness of the importance of culture and the amount of boardroom focus on it?
Peter Vajda
Many business leaders are intelligent. But they're not wise, or even aware that they lack wisdom. And that's something that no amount of left-brain thinking, operations-focused education or experiential learning is going to change.
more opinion
more
The Connected Manager
18 Aug 2015
People who work remotely or from home often claim to be 'more productive'. But productivity is a long-term measurement that means more than just getting more tasks finished in a given time period.
28 Jul 2015
Hybrid teams - some people working in the office, some at home or elsewhere - are increasingly common. But they pose unique challenges, so a wise leader needs to be aware of the dynamics that can make them work.
more connected manager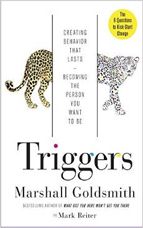 Marshall Goldsmith
About 100 pages into Marshall Goldsmith's new book, I picked up a pen and began to write down some "engaging questions" for myself. I read dozens of business books a year, and can't remember the last time I took action that quickly (or at all, to be honest).
more books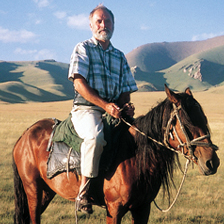 Jean-François Fiorina, Associate-Dean of Grenoble Ecole de Management, talks to Central Asian specialist, writer and explorer, René Cagnat, about the changing geopolitics of a vast region of the globe that is often overlooked.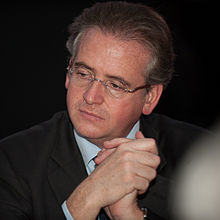 Counterfeiting has become a global epidemic. Pierre Delval, one of the world's leading authorities on counterfeiting, talks to Jean-François Fiorina, Associate-Dean of Grenoble Ecole de Management, about the scale of problem and the measures we need to take to combat it.
The gap between having a vision and inspiring others to help you achieve it is common to every business leader. Dawna Jones talks to Guido Palazzo, professor of business ethics at HEC Lausanne, about how stories can help you communicate your vision
more interviews
Copyright © 2000 - 2015 Management-Issues.com, except where otherwise noted. | Powered by SedaSoft