Rod Collins | 19 May 2017
For all its good intentions, holacracy has a fatal flaw. It is a system designed for introverts that leaves extraverts isolated and frustrated at what feels like tedious and lifeless interaction.
Peter Vajda | 08 May 2017
Every time you have a conversation, what you hear gets distorted by the unconscious listening filters each of us develops early in life and carries with us into adulthood. And that means that too often, we listen but we don't really hear.
Quy Huy
It is emotional relationships that transform professional collectives into productive communities. That's why, in an increasingly automated workplace, leaders should concentrate on their human skillsets.
Janet Howd
One of the most stressful situations anyone can find themselves in is delivering a presentation. But as with any human endeavour, the key to delivering a successful outcome is simple. Practise.
Achim Preuss
Poorly-managed meetings are a catastrophic waste of time, leading to poor decisions, unresolved problems and missed opportunities. So here are six actions that can make leadership team meetings more productive.
more opinion
more
The Connected Manager
08 May 2017
Leading a virtual team is a tough call, so here are seven key behaviors that leaders of virtual teams need to develop to be successful.
14 Mar 2017
Ever hit "reply all" when you probably shouldn't? Do you interrupt what you're doing to read incoming emails? Too often, we react rather than respond. And that can lead to trouble, especially for managers.
more connected manager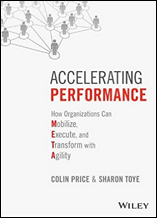 Colin Price and Sharon Toye
Why do companies in the same sector pursuing near-identical strategies perform so differently? 'Accelerating Performance' sets out to find answers based on data and empirical evidence rather than anecdotes and theory.
more books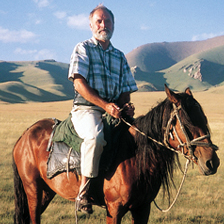 Jean-François Fiorina, Associate-Dean of Grenoble Ecole de Management, talks to Central Asian specialist, writer and explorer, René Cagnat, about the changing geopolitics of a vast region of the globe that is often overlooked.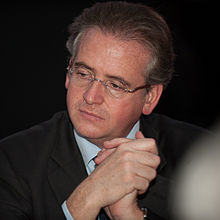 Counterfeiting has become a global epidemic. Pierre Delval, one of the world's leading authorities on counterfeiting, talks to Jean-François Fiorina, Associate-Dean of Grenoble Ecole de Management, about the scale of problem and the measures we need to take to combat it.
The gap between having a vision and inspiring others to help you achieve it is common to every business leader. Dawna Jones talks to Guido Palazzo, professor of business ethics at HEC Lausanne, about how stories can help you communicate your vision
more interviews